Christmas Tree Pest Management Webinar Series
February 6, 2020 – February 27, 2020
---
Contact: Heidi Lindberg , Bert Cregg
FREE WEBINAR SERIES! 
Christmas Tree Pest Management is a four-week webinar series that will feature scouting techniques, insect and disease management recommendations, and trouble shooting symptoms of Christmas tree problems.  
The webinar programs will be live from 12:30 to 2 p.m. EST every Thursday starting Feb. 6 through Feb. 27, 2020. Participants will have the option to tune in to the live webinar or stream the recording on-demand afterwards. There is no charge for the webinar series but those interested do need to register. The program topics and speakers are as follows:
Feb. 6: Scouting Christmas Trees: Tools for IPM
     Speakers: Chloé Gendre, Club agroenvironnemental de l'Estrie, Quebec, Canada
                      Heidi Lindberg, Michigan State University Extension
Most growers of Christmas trees have to deal with pest problems. An integrated pest management approach (IPM) can make sure that you are using pesticides at the correct time and only when necessary. Chloé Gendre will cover the various methods and tools growers can use in their pest management tool box. Heidi Lindberg will cover the resources available for scouting and pest management.
Feb. 13: Disease Management in Christmas Trees
     Speaker: Dr. Monique Sakalidis, Michigan State University
Fungi cause the majority of diseases of Christmas trees. Symptoms can includes abnormal swellings on the branches, discolored needles, pustules or blisters on the foliage, curling of the growing shoots, and cankers. Dr. Sakalidis will discuss some basic biology of fungal pathogens and how to identify and manage some of the more troublesome diseases. 
Feb. 20: Insect Management in Christmas Tree Production
     Speaker: Howard Russell, Michigan State University Diagnostic Services
Insects can cause costly damage at various times in a tree's growing cycle. 'Bugman' Howard Russell will review several of the more common pest growers are trying to manage and discuss strategies for effective insect pest control. 
Feb. 27: Troubling shooting: Is it a pest?
    Speaker: Dr. Bert Cregg, Michigan State Univerisity
Browning or yellowing of foliage, needle drop, and tree death are symptoms that can be caused by insect pests or diseases. But they can also be caused by environmental issues. Oftentimes damage caused by environmental factors such as temperature extremes or herbicide injury may not be apparent until long after the damaging event. Dr. Cregg will discuss steps in trouble-shooting tree problems and determining whether a problem is related to biotic or environmental factors.
Projects supported by:
Project GREEEN (Michigan) 
Michigan Christmas Tree Association
Michigan Seedling Growers Association
Related Topic Areas
Keweenaw County, Houghton County, Ontonagon County, Baraga County, Gogebic County, Iron County, Dickinson County, Menominee County, Delta County, Marquette County, Alger County, Schoolcraft County, Luce County, Chippewa County, Mackinac County, Emmet County, Charlevoix County, Cheboygan County, Otsego County, Presque Isle County
Related People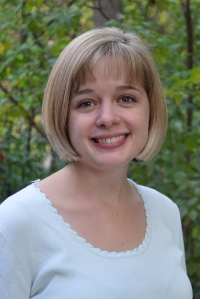 Heidi Lindberg
616-994-4701
wollaege@msu.edu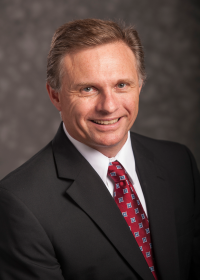 Bert Cregg
517-353-0335
cregg@msu.edu